Speakers
Ivo Matser
Chief Executive Officer, ABIS
Ivo Matser
Chief Executive Officer, ABIS
Ivo Matser (Netherlands, 1961) is a specialist in managing and leading organizational change in the professional corporate world and private academic institutions. He continuously pursues to increase the organizational value bringing both the internal and the external perspectives into the process. He executes his profession from three different roles: as a senior executive manager, as board member and as consultant.

Ivo is an economist, a leadership expert and certified Expert Marketing Professional (EMP). He started his career in sports business and managed real estate, publishing and professional services companies. Since 2001, he has been in the position of CEO/President/Dean of private higher education institutions: SWOT Business School (NL), TSM Business School (NL), ISM University of Management and Economics (LT), GISMA Business School (D, UK). Ivo is also assessor for international institutional accreditations in several countries. Regularly he is a speaker at conferences and board room consultant at companies for designing and implementing strategies.

He has represented for more than 10 year academic institutions as member of ABIS and since 2017, he is member of the Board of Directors of ABIS.
Karolina Sobczak
Knowledge Manager, ABIS

Karolina Sobczak
Knowledge Manager, ABIS
Karolina Sobczak is Knowledge Manager at ABIS – The Academy of Business in Society, where she is responsible for identifying the most relevant sustainability themes and developing related projects, events and trainings. Passionate about leadership development, she is currently exploring holistic approaches to change, including coaching and awareness-based systems change.

Prior to joining ABIS in July 2015, she worked for a change management consultancy in Milan. Karolina holds a M.Sc. in Economics and Management of Innovation and Technology from Bocconi University and studied as an exchange student at the University of Denver in the US and at the Jonkoping International Business School in Sweden.

Giulia Lizzi
Business Development and Membership Officer, ABIS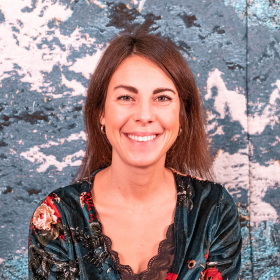 Giulia Lizzi
Business Development and Membership Officer, ABIS
Giulia works as a Business Development and Membership Officer at ABIS, where she is responsible for the Academy's market strategy and stakeholders' engagement, beyond supporting the team in event and project management.

Here, she coordinates relations with stakeholders and identifies opportunities and strategies for membership growth.

Before joining ABIS she worked as a Researcher in an international think tank based in Milan, dealing with the 2030 Agenda and SDGs localization, then in Partnerships at the United Nations Development Programme based in Nairobi. She holds a Bachelor's in International and Diplomatic Studies, a Master's in International Relations and a second Master's in Industrial Economics and International Markets. During her studies she had the opportunity to live and study in Tennessee and in Spain.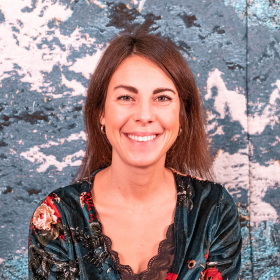 Event management Opinion Leadership
Programme
5 July 2023
15:00 - 15:10 Welcome and introduction
15:10 - 15:40 ABIS Overview
Four key engagement areas and value
Focus groups for business and academia
15:40 - 16:00 Q&A